Kursform: Nettbasert


Studietid: Ca. 15 timer


Nivå: Medium


Tid i webinar: 3X3 timer


Eksamen: Nettbasert


PRIS NÅ: NOK 5 790


(Ordinært: 6 900)
Dette får du: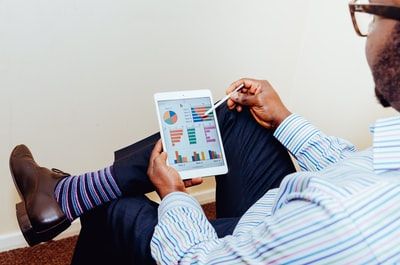 The skill you need to become a real professional.
bedriftsinternt
Learn the tools used by the world's top professionals.
Boost your confidence, master "the field".
Samlingene foregår som webinarer, og du får tilgang til læreportal med opptak, verktøy og studiemateriell.

En grundig innføring i Lean begreper, arbeidsmetoder og kultur. Du lærer om rammer og forutsetninger for å lykkes med kontinuerlig forbedring i egen virksomhet.

Vi tilbyr Lean Gult belte-sertifisering som bedriftsintern opplæring. Bedriften melder på minimum 8 deltakere
Hvorfor velge oss: Du får en grundig og erfaringsbasert innføring. Svært erfarne veiledere som daglig praktiserer metodene i prosjekter og holder seg oppdatert. Sann erfaringsbasert læring.

3 webinarer


Gult Belte sertifikat


Tilgang til læreportal


Opptak av samlinger


Studiemateriell og maler

Bli en kvalifisert bidragsyter i prosjekt

Etter fullført sertifisering vil du ha opparbeidet kompetansen du trenger for å være en kvalifisert bidragsyter i bedriftens forbedringsprosjekter. Du vil kunne ta ansvar for delprosjekter og delta i faglige diskusjoner om prioritering, evaluering og tiltaksplaner.
Styrk din faglige profil

Lean-kompetanse er ettertraktet i dagens arbeidsmarked. Din arbeidsgiver vil vite å sette pris på din evne til å bidra til bedriftens videreutvikling og resultatforbedring. Du styrker din posisjon i konkurransen om nye stillinger og karriereutvikling.

Din veileder i kurset:

Haythem Nam

Etter 15 år i operative lederstillinger i industri- og tjenesteleverende organisasjoner, har Haythem en dyptpløyende kompetanse i Lean metodikk, forbedringsarbeid og prosjektledelse.

Både som leder og konsulent har han deltatt i store omstillingsprosesser og har oppnådd betydelige forbedringsresultater i en lang rekke virksomheter.

De 10 siste årene har han også jobbet som veileder og lærer internt i virksomheter og som fagansvarlig veileder i C2U Academy.

Haythem oppnår topp tillit og tilbakemelding hos våre kursdeltakere. Med sin faglige tyngde og evne til å behandle deltakere med innlevelse og respekt, har han opåd en unik posisjon som veileder og kursleder.